Well, we are back from the beach, full synopsis to come. The short version: I sat by the ocean; I read. I sat by the pool; I read. That's pretty much it. I did not miss my internet in earnest until yesterday. After logging on just a few minutes ago, I see that I will certainly be busy with the many emails that accumulated in my absence, not to mention all the unread posts in my reader! In the meantime, since you're here, check this out...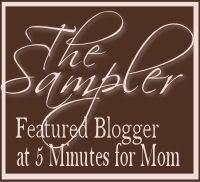 My boy did something stupid. Granted, he was thirteen at the time, and, well, you moms of teenaged sons know as well as I do that "boy" and "stupid" go hand-in-hand, especially when the boy in question is thirteen years old.
Well, this particular version of stupid manifested itself in a scribble on the wall of a rival school's team dressing room....

If you haven't already, head over to
5 Minutes for Mom
to read the rest of my post!